​​​​​
The Gambia – Senegal Birding Trip January 2023



My partner, Judy, and I traveled to Gambia-Senegal for a bird watching trip from 30 December 2022 to 21 January 2023. We flew from Chicago to Paris and then from Paris to Banjul, Gambia. There is a direct flight from JFK airport, New York to Dakar, Senegal, but we had flight credits on another airline that we had to use before they expired, so we took a more circuitous route. We allowed three days rest and adjustment to the 6-hour time difference before we began our birding tour with our guide. During these three days we did some casual birding to learn some of the more common species in the country. There are many places to stay in the Banjul area, including some fancy tourist-type hotels, which we tend to avoid. We stayed at the Bakotu Lodge for the first three days which had very good accommodations and good birding within walking distance of the lodge. We also allowed three days rest and casual birding once we completed the birding tour before returning home. The last three days in the Gambia we stayed at the Farakunka Lodge which also had very good accommodations and birding nearby.
​​​​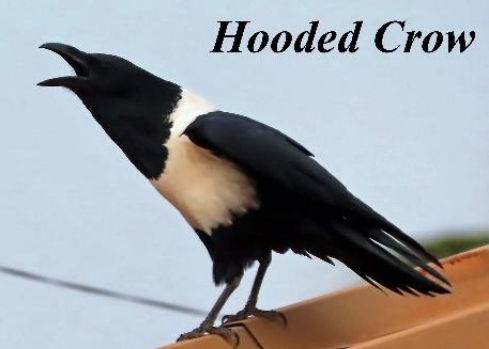 Since not many Americans go to the Gambia or Senegal to bird, the first question one might ask is "why did we select the Gambia and Senegal for a bird-watching trip?" One reason was we had already birded in east and south Africa and wanted to see different birds in west Africa. The Gambia is a west-African country and is Africa's smallest country. Despite its small size, over 560 species of birds have been recorded in the Gambia. Due to its geographical location, northern migrants from Europe come to the Gambia in October to spend the winter. Gambia is the first green habitat after the long flight south along the arid coast of northwest Africa. Birds from equatorial areas of Africa migrate to Gambia in June/July to breed there during the rainy season. Although the Gambia does not have any endemic species, it has many unique, birds. The Gambia is a well-known birding destination to European birders and they often visit there. Therefore, the country caters to birders and has many birding tours with very qualified birding guides. Be aware that the Gambia is a cash economy with little use of credit cards outside the metropolitan Banjul area. We had no problems carrying cash for our trip. Best yet, the travel distance is short between the birding sites in the Gambia and Senegal, so you can see many birds without days and days of travel between sites.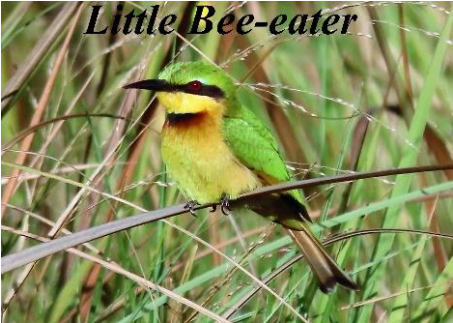 Once we decided to go to the Gambia and Senegal, the next big question was who we would hire as our birding guide. We emailed three potential guides we found on the internet. They all responded promptly. After careful consideration, the person we chose was Karanta Camara. We were not disappointed. Karanta knows the birds and bird songs/calls of ALL the birds in the Gambia and Senegal, often identifying them in flight from long distances. He also knows where to find them in the most efficient manner. Being an excellent bird photographer himself, Karanta planned and positioned us so we got the best looks at birds and the best light for photographs.

​​​​​​​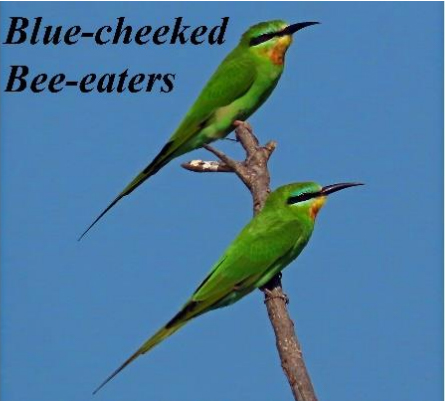 Karanta was the president of the Gambia Bird Watching Association, so he is well connected with the birding community in the Gambia and Senegal and was always aware of any unusual or rare sightings. He also knew most of the park staff or caretakers of the places we visited so we had easy access to these sites. Karanta made all arrangements for our lodging and meals, for other local guides, had his own reliable vehicle, and provided a driver so he could focus on finding birds, even when we were driving from one site to another. One thing we liked about the itinerary was that we often stayed in a lodge for multiple nights and did day trips from the lodge instead of packing up our gear every morning before we set off birding. Karanta increased our efficiency in finding birds by not spending a lot of time looking for a bird if he knew there were other places we were going that the bird was much more common and easy to find. Karanta was very professional in his emails and communications and was serious about finding as many bird species as he could for us. He was also happy to answer any questions about the country, its people, and culture, which we found very interesting.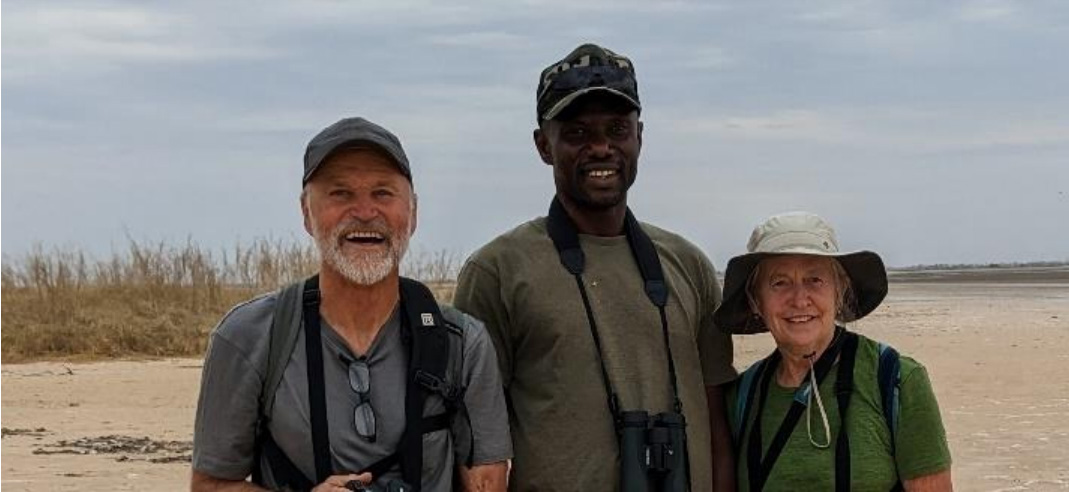 The only problem we ran into regarding guides happened when we were on our own before we started our tour with Karanta. An unscrupulous person who called himself a "guide" (Gambians call them "bumsters") said he would show us a particular owl of interest. He could not find the owl but still wanted to be paid a fee for looking, which we refused to do.

The 14-day birding tour with Karanta was excellent. The accommodations were good, although somewhat basic in some parts of the countries. We loved the Gambian food and have since tried to make some of the Gambian recipes at home. The driver was safety-conscious and drove carefully and always got us to the places we wanted to go.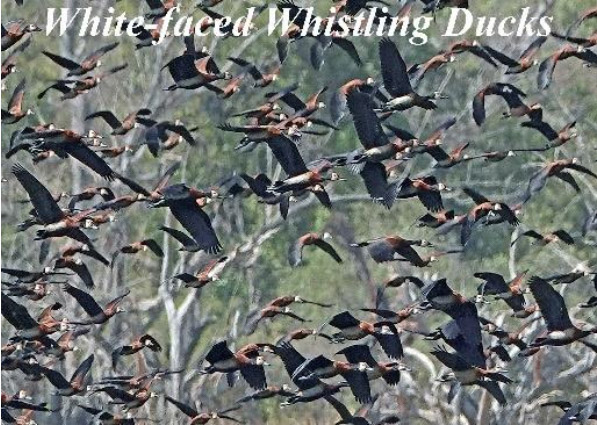 We visited almost all the birding habitats found in the Gambia and Senegal. From the Atlantic shores, to freshwater wetlands, to the Gambia river and its tributaries, to mangrove swamps, to open grasslands, to farmlands, to dry forests and brushlands, and to Niokolokoba National Park, the largest National Park in Senegal. In total, we saw over 260 species of birds of which 128 were life birds for us. We saw many herons and egrets, kingfishers, doves, shorebirds, raptors, sunbirds, bee-eaters, starlings, four different species of owls as well as many unique birds found in the area. A complete bird list from our trip is attached. Some of the highlights of our trip are described below.
​​​​​​​


The first three days with Karanta we birded in the Banjul area at places such as Brufut Woods, Abuko Nature Reserve, Tambi Wetlands, the Kotu bridge area, and along the coast and lagoons next to the ocean. Interesting birds we saw in this area were Long-tailed Nightjar, White-spotted Flufftail, Whitefronted Plover, Senegal Thick-knee, White-backed Heron, Hammerkop, Gull-billed Tern, Red-necked Falcon, Northern Carmine Bee-eater, Abyssinian Roller, African Scops Owl, Grayish Eagle Owl, Verreaux's Eagle Owl, Purple Starling, Snowy-crowned Robin-chat, Splendid Sunbird, as well as many others.

​​​​​​​



Next, we went to Morgan Kunda Lodge for three nights and visited Farasutu Forest, Kampanti rice fields, Jimmansar Katchan Woods, Baobolong Wetlands, and Farafenyi Woods and Wetlands, as well as other places. Many interesting birds were seen such as Savile's Bustard, Senegal Parrot, Bruce's Green Pigeon, Four-banded Sand Grouse, Pearl-spotted Owlet, Striped Kingfisher, Pygmy Sunbird, and many others. We also made a trip to the Kaolac area to a roosting site where hundreds of Scissor-tailed Kites came to roost just before dusk. It was an impressive and beautiful sight.
​​​​​​​


From Morgan Kunda Lodge, we headed east to Georgetown, Basse, and then Wassudu Camp in Senegal, stopping at Bansang for the night. We birded along the way and stopped at Bansang Quarry to see a colony of Red-throated Bee-eaters, and saw many other birds such as Greater Flamingo, Greater Painted Snipe, Temminick's Courser, Exclamatory Paradise-Wydah, and Sudan Golden Sparrow. We spent two nights at Wassudu Camp and birded around the camp, took a boat tour upriver to see kingfishers, African Fish Eagles, White-headed Plovers, plus many other birds, and spent a day in Niokolokoba National Park seeing Abyssinian Ground-Hornbill and some of the large mammals such as antelope and warthogs. There were many opportunities to see Egyptian Plovers here and we also saw other interesting birds such as Violet Turaco, Adamawa Pigeon, and Grey-headed Kingfisher.





On the way back to Banjul we stopped for a night at Bansang again and then at Tandaba Camp for three nights to bird in that area. We birded around the camp, took a boat trip on the Gambia River and its tributaries, and visited some of the dry forest/bush habitat in the area. We had very good views of the African Finfoot, herons and egrets, cormorants, and many other birds on the boat trip. Other interesting birds we saw in the Tandaba area and on the drive back to Banjul included African Pygmy Goose, White Helmet-Shrike, Collared Pratincole, Banded Snake Eagle, Martial Eagle, and Long-crested Eagle. On the last day of our trip, we returned to the Banjul area and took a boat tour on Kotu Creek where we saw the Giant Kingfisher, Golden-tailed Woodpecker, and other water birds.

​​​​​​​



In summary, we were very happy with the birding trip to Gambia and Senegal and we were very successful in finding the birds we hoped to see. The Gambian people were very friendly and helpful. The food was great. And Karanta was an excellent bird guide and companion throughout the trip. We would recommend this trip to anyone interested in African birds and would certainly recommend Karanta Camara as a birding guide and as the person to organize the entire trip.

Jerry Bartelt and Judy Sauer

​​​​​​​





You can also have the wonderful experience from Gambia Birding Tours. To book your tour visit this link.



Gambia -Senegal Bird List January 2023

​​​​​​​
White
-faced Whistling
-Duck
Spur
-winged Goose
African Pygmy
-Goose
Helmeted Guineafowl
Double
-spurred Francolin
Greater Flamingo
Rock Pigeon
Speckled Pigeon
Adamawa Turtle
-Dove
Mourning Collared
-Dove
Red
-eyed Dove
Vinaceous Dove
Laughing Dove
Black
-billed Wood
-Dove
Blue
-spotted Wood
-Dove
Namaqua Dove
Bruce's Green
-Pigeon
Four
-banded Sandgrouse
Savile's Bustard
Guinea Turaco
Violet Turaco
Western Plantain
-eater
Senegal Coucal
Great Spotted Cuckoo
Long
-tailed Nightjar
Mottled Spinetail
Pallid Swift
Little Swift
African Palm
-Swift
White
-spotted Flufftail
Lesser Moorhen
Eurasian Moorhen
African Swamphen
Black Crake
African Finfoot
Senegal Thick
-knee
Egyptian Plover
Black
-winged Stilt
Eurasian Oystercatcher
Black
-bellied Plover
Spur
-winged Lapwing
Black
-headed Lapwing
White
-headed Lapwing
Wattled Lapwing
Kittlitz's Plover
Kentish Plover
Common Ringed Plover
Little Ringed Plover
White
-fronted Plover
Greater Painted
-Snipe
African Jacana
Whimbrel
Bar
-tailed Godwit
Black
-tailed Godwit
Ruddy Turnstone
Ruff
Sanderling
Common Snipe
Common Sandpiper
Green Sandpiper
Common Greenshank
Marsh Sandpiper
Wood Sandpiper
Common Redshank
Temminck's Courser
Collared Pratincole
Slender
-billed Gull
Gray
-hooded Gull
Lesser Black
-backed Gull
Gull
-billed Tern
Caspian Tern
Sandwich Tern
Lesser Crested Tern
Woolly
-necked Stork
Text pWestern Reef
-Heron
Black Heron
Cattle Egret
Squacco Heron
Striated Heron
Black
-crowned Night
-Heron
White
-backed Night
-Heron
African Sacred Ibis
Hadada Ibis
African Spoonbill
Osprey
Black
-winged Kite
Scissor
-tailed Kite
African Harrier
-Hawk
Palm
-nut Vulture
Hooded Vulture
White
-backed Vulture
Rüppell's Griffon
Eurasian Griffon
Bateleur
Beaudouin's Snake
-Eagle
Brown Snake
-Eagle
Banded Snake
-Eagle
Martial Eagle
Long
-crested Eagle
Wahlberg's Eagle
Tawny Eagle
African Hawk
-Eagle
Lizard Buzzard
Dark Chanting
-Goshawk
Gabar Goshawk
Grasshopper Buzzard
Eurasian Marsh
-Harrier
Pallid Harrier
Montagu's Harrier
Shikra
Black Kite
African Fish
-Eagle
African Scops
-Owl
Grayish Eagle
-Owl
Verreaux's Eagle
-Owl
Pearl
-spotted Owlet
Eurasian Hoopoe
Green Woodhoopoe
Black Scimitarbill
Abyssinian Ground-Hornbill
African Pied Hornbill
African Gray Hornbill
Western Red-billed Hornbill
Malachite Kingfisher
Gray-headed Kingfisher
Blue-breasted Kingfisher
Striped Kingfisher
Giant Kingfisher
Pied Kingfisher
Red-throated Bee-eater
Little Bee-eater
Green Bee-eater
Blue-cheeked Bee-eater
European Bee-eater
Northern Carmine Bee-eater
Abyssinian Roller
Rufous-crowned Roller
Blue-bellied Roller
Broad-billed Roller
Yellow-fronted Tinkerbird
Vieillot's Barbet
Bearded Barbet
Greater Honeyguide
Cardinal Woodpecker
Brown-backed Woodpecker
African Gray Woodpecker
Fine-spotted Woodpecker
Golden-tailed Woodpecker
Lesser Kestrel
Eurasian Kestrel
Gray Kestrel
Red-necked Falcon
Lanner Falcon
Peregrine Falcon minor
Rose-ringed Parakeet
Senegal Parrot
African Golden Oriole
Brown-throated Wattle-eye
Senegal Batis
​​​​​​​​​​​​​​
Text Black-crowned Tchagra
Yellow-crowned Gonolek
Sulphur-breasted Bushshrike
Gray-headed Bushshrike
Glossy-backed Drongo
African Paradise-Flycatcher
Yellow-billed Shrike
Piapiac
Pied Crow
White-shouldered Black-Tit
Yellow Penduline-Tit
Chestnut-backed Sparrow-Lark
Crested Lark cristata
Northern Crombec
Senegal Eremomela
Yellow-breasted Apalis
Tawny-flanked Prinia
Oriole Warbler
Singing Cisticola
Sedge Warbler
Barn Swallow rustica
Red-chested Swallow
Wire-tailed Swallow
Pied-winged Swallow
Red-rumped Swallow
Mosque Swallow
Common House-Martin
Yellow-throated Greenbul
Little Greenbul
Common Bulbul
Western Bonelli's Warbler
Common Chiffchaff
Eurasian Blackcap
Greater Whitethroat
Northern Yellow White-eye
Brown Babbler
Blackcap Babbler
Yellow-billed Oxpecker
Long-tailed Glossy Starling
Chestnut-bellied Starling
Lesser Blue-eared Starling
Greater Blue-eared Starling
Purple Starling
African Thrush
Swamp Flycatcher
Pale Flycatcher
Rufous-tailed Scrub-Robin
Snowy-crowned Robin-Chat
White-crowned Robin-Chat
Common Redstart
White-fronted Black-Chat
Collared Sunbird
Pygmy Sunbird
Green-headed Sunbird
Scarlet-chested Sunbird
Beautiful Sunbird
Splendid Sunbird
Variable Sunbird
White-billed Buffalo-Weaver
Speckle-fronted Weave
Chestnut-crowned SparrowWeaver
Black-necked Weaver
Village Weaver
Red-billed Quelea
Northern Red Bishop
Bronze Mannikin
Lavender Waxbill
Orange-cheeked Waxbill
Black-rumped Waxbill
Cut-throat
Red-cheeked Cordonbleu
Green-winged Pytilia
Red-billed Firefinch
Pin-tailed Whydah
Exclamatory Paradise-Whydah
Village Indigobird
Northern Gray-headed Sparrow
Sudan Golden Sparrow
Sahel Bush Sparrow
Western Yellow Wagtail
African Pied Wagtail
Tawny Pipit
White-rumped Seedeater
Yellow-fronted Canary
Brown-rumped Bunting
Gosling's Buntingparagraph
​​​​​​​Yellow
-billed Stork
African Darter
Long
-tailed Cormorant
Great Cormorant
Pink
-backed Pelican
Hamerkop
Gray Heron
Black
-headed Heron
Purple Heron
Great Egret
Intermediate Egret
Little Egret
​​​​​​​White Helmetshrike
Brubru
Northern Puffbackaragraph


Read aslo-

Gambia Tour Report, 2021

Gambia Tour Report Jan, 2022

Gambia Tour Report Nov, 2022